THE LARGEST workshop for wedding filmmakers
VENTURE

Venture is not just a wedding filmmaking workshop – what you learn during these 4 days will prepare you for the next 4 years!
Venture is for anyone that desires to go beyond just filming a wedding. It is a place for wedding filmmakers to come to be inspired, to further their knowledge and skills, and to build community with fellow filmmakers in this industry. Venture is for everyone – whether you are new to the wedding scene or have been around for years.
WHEN IS IT?
May 6–9, 2019
Denver, Colorado
Who Will Be Speaking
TEACHERS
Venture this year will have over 7 different wedding filmmaking companies coming to teach this year that each bring something unique and special to the workshop.
SOME of What we'll be covering
Classes
We are adding new classes weekly, but here are a few that we'll be offering. Some classes will be limited in size and priority will go to those who purchased their tickets first!
From Culling to Creative
Jay Worsley
A class about changing your mindset from formula filmmaking and reigniting creativity in your films making you stand a part from cookie cutter competition
Applying Wedding Skills to Commercial Work
Jay Worsley
Weddings prep you in a way that you have to shoot efficiently and effectively. Can't redo the kiss right?! So on a set shooting goes way faster because of what was learned shooting run and gun at a wedding.
Lead Generation and Conversion
Jordan Bunch
In this class Jordan Bunch will show you how to book more weddings with less effort. How to make your competition look like newbs at Bridal Shows and open houses (yes this works for high end weddings too), how to have wedding planners and venues do all of the heavy lifting for you and how to expand your reach online to help couples find you.
Relational Filmmaking
Matt Johnson
Using who you uniquely are to engage with your couples, build a relationship, and have them fully trust you to be as creative as you want to be with their film.
MEMEs
(Making Emotions with Music is Essentially Sexy)
Matt Johnson
Our process for how to find the perfect music for your wedding films that your couples will love. No White Dress or 10,000 Years required.

Ceremony Game Plan and Posing (Live Shoot)
White in Revery
How to set up shooting for a ceremony and how to make them feel comfortable in their own skin!
The Story Within (Live Shoot)
Seth Dunlap
With over six years of experience in the film industry, Seth Dunlap has worked on every type of project. From wedding films, to commercials and narrative films. Jump into this class to skip a ton of steps and awaken the story within yourself.
Growing a Team to Crush it so You Don't Have To
Jordan Bunch
In this class Jordan Bunch will teach you the worlds worst get rich quick scheme that will guarantee you are a millionaire in 10 short years.
You're not an entrepreneur
Levi Tijerina
We all want to grow something from scratch—it's a burning desire within all of us. But how do you create something meaningful within a deeply saturated market? This class is all about sharpening your skills and calling out all the industry bullshit that is antithetical to running a successful business. This class is going to talk about developing your skillsets, utilizing your strengths, and how to thrive in a saturated market by being incredibly intentional in your approach to creativity, business, social justice, and marketing.
Uncommon Ways to Book More Weddings
Scott McKenna
There's never a shortage of weddings happening around the world. There's also not a shortage of wedding videographers. How do you stand out from the rest? How do you get more couples to book you? How do you get more venues to refer you without asking? How do you scale your business beyond just you? I want to dive into some of the ways that I've grown my business entirely primarily from referrals without ever asking for someone to refer my company.
Color Grading 101
Calen Rhome
Learn how to get great colors, off the bat with color grading in Final Cut Pro. We'll talk about how to make your films stand out and separate you from the pack.
Storytelling: An Editing Experience
Kristine Rhome
Every edit starts off badly, but this class will talk through how to jumpstart your edits, find a narrative voice, and build out an edit that stands out from the rest.
Redefining Success in a Storytelling World
Tim Twinem - Velare / Human Design
My journey from being on top of the wedding video scene, to moving into high-end commercial work, advertising and full time employment at an agency. I want to share with you the mistakes I made on my journey and how you can avoid them, as well as the victories and how to position yourself well for growth. I want you to walk away thinking differently about storytelling, success and your wedding brand.
industry Professionals
Additional Speakers
How to Get there
Denver!
VENTURE will be held near downtown Denver, CO in a neighborhood called RiNo. (30min from the DEN airport) on Monday–Thursday, May 6–9, 2019!
How to get to Denver
If you're coming in from out of town, we recommend flying into DIA. It's the cheapest and closest airport to Venture!
The Light Rail is a 33 minute ride from DIA to 38th and Blake Station in the heart of RiNo. We recommend you avoid the rental car and hop on the train and go directly to our epicenter!
Where to Stay
We're going to be taking over the neighborhood, so for accommodations, we're recommending you connect with an Airbnb or staying at The Ramble Hotel or The Source Hotel. Ask us about Venture room blocks! If you're looking to possibly share an Airbnb, jump int our private Facebook Group and connect with a few new friends!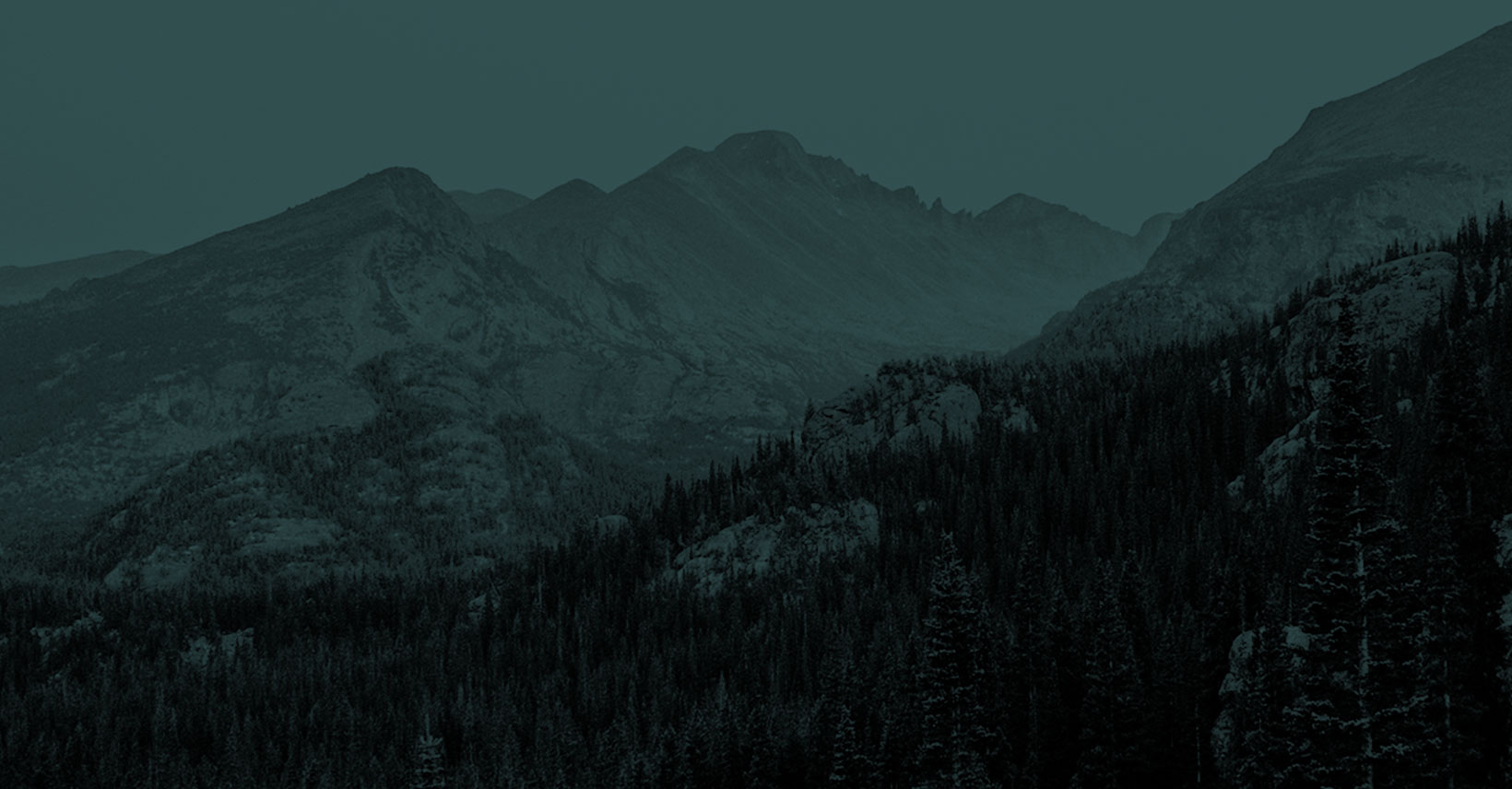 Everyone will meet together around 2pm until 6pm in our Vendor Village to check in, check out our sponsors, and connect with other guests. Try some different gear and check out some brands that we love! We will then break for happy hours and meals to kick Venture off!
That evening, we'll be gathering around the neighborhood for activities and community!
—

2:00P - Tradeshow Kicks Off and Check-in Opens
5:00P - Welcome to Venture! Happy Hour at Port Side

8:00P - Explore RiNo with your new friends!
We will kick off Tuesday morning with a keynote speaker (being announced soon!) and then we will break off into our first day of classes! You will have the option to attend three 60-90 minute classes on Tuesday from our speakers where you can dive deep into color grading, editing, live shoots, and more!
Tuesday evening we'll disperse for happy hours and dinner across RiNo and then we'll be hosting Karaoke at Voice Box that evening. After Karaoke, walk over to Cart + Driver with us and get $5 pizza pies or head across the street to Pon Pon for some late-night drinks!!
—
8:30A - Coffee!
9:30A - Opening Keynote
11:00A - Class Slot One
12:30 - Break for Lunch in RiNo
2000P - Class Slot Two
4:00P - Class Slot Three
5:30P - Happy Hour!
9:00P - Karaoke!
11:00P - Pizza Crawl or Pon Pon!
We know that events can be busy and overwhelming. Today, we're going to let you take a bit of rest and to enjoy activities and excursions with your new friends!
In the morning, you'll have the chance to catch two classes, and then we'll break for lunch. In the afternoon, we'll be planning a few excursions for you two join in on. This could be as simple as grabbing a beer or coffee with some of our teachers, heading out with a group to go rock-climbing/bouldering, or even doing a drone class out in the mountains, or participating in lives shoots! Our list of excursions will be released soon and we'll keep adding more!
—
9:30A - Class Slot Four
11:00A - Class Slot Five
12:30 - Break for Lunch in RiNo
2P - 6P - Excursions!
We will share more details on excursions, but these will be free (or very, very low cost, depending on the activity) activities to connect with fellow attendees as well as teachers. We'll be bouldering at a climbing gym, going on beer tastings, having a droning class, and more. Some excursions will have limited "seating" and we will prioritize these based on the order of Venture ticket purchases.
7:00P - LIVE Podcast Event with "How to Film Weddings"!
9:00P - Late Night Drinks and Food!
This year, Venture is going out with a BANG! We'll have a final Keynote Presentation. After that, we'll offer another round of three sessions where you can attend classes, shoots, and breakout sessions.
Thursday evening, we will be kicking off the Venture Awards! The Venture Awards are only for attendees of Venture where you can submit your film to win an award! (Think of the Dundies, just classier) Venture attendees will be sent information on how to apply in the next few weeks. After celebrating our winners, we will be hosting a killer after-party at Denver's premier hotel and event center! This is going to be the party of the year and we'll send off Venture in the only way we know how—a massive dance off!
—
8:30A - Coffee!
9:30A - Closing Keynote - Tim Twinem
11:00A - Class Slot Six
12:30 - Break for Lunch in RiNo
2:00P - Class Slot Seven
5:00P - Class Slot Eight
5:00P - Venture Closing


7:00P - Venture Awards!
9:00P - SUPER SECRET AFTERPARTY!
Amazing speakers & Amazing community
Locations

Venture will be held at an amazing area near downtown Denver in and around the RiNo neighborhood. In order to make tickets more approachable, we are NOT providing accommodations as part of the ticket cost. We recommend finding lodging via airbnb or local hotels. We will have discounts available to certain local hotels nearby that we will make available to attendees once your ticket is purchased.
This will be one of the main locations where everyone will gather and network. This will also be the place we host our Vendor Village and will host individual workshops and live shooting opportunities
Here will have host more workshop training sessions, keynote speakers, and will also host the red carpet style Venture Awards and cocktail networking event.
We also have a private facebook group that each attendee will be added to after purchasing their tickets. There you can also coordinate and connect with other attendees and possible work out collaborative sleeping arrangements to help share in lodging costs.
Investment
BOOK YOUR SPOT AT VENTURE
BE A PART OF THE 4th EDITION OF VENTURE WORKSHOP!
May 6–9, 2019
4 FULL DAYS
OVER 10+ SPEAKERS
AMAZING SPONSORS
LARGEST WEDDING VIDEOGRAPHERS WORKSHOP IN THE WORLD
Tickets are only $999 and will include:
Registration for (1) one to Venture and attendance to all classes

Access to our Vendor Tradeshow on May 6th

Exclusive discounts and deals for all Venture attendees

Some classes will be limited in size and priority will go to those who purchased their tickets first!

Entrance cost and (1) one submission to the all new Venture Awards!
(Details to be released soon! The Venture Awards will be an awards event + afterparty to close out the event.)
NOTE: All Tickets are non-refundable, but are transferable, with approval from Venture. *Travel, Accomodations, and Meals are not included in the ticket price.

sponsors
Past Friends of Venture